Achieving your hiring goals starts with your job posts
Protect and prioritize your hiring goals with the recruiting intelligence and control you need, right where you need it.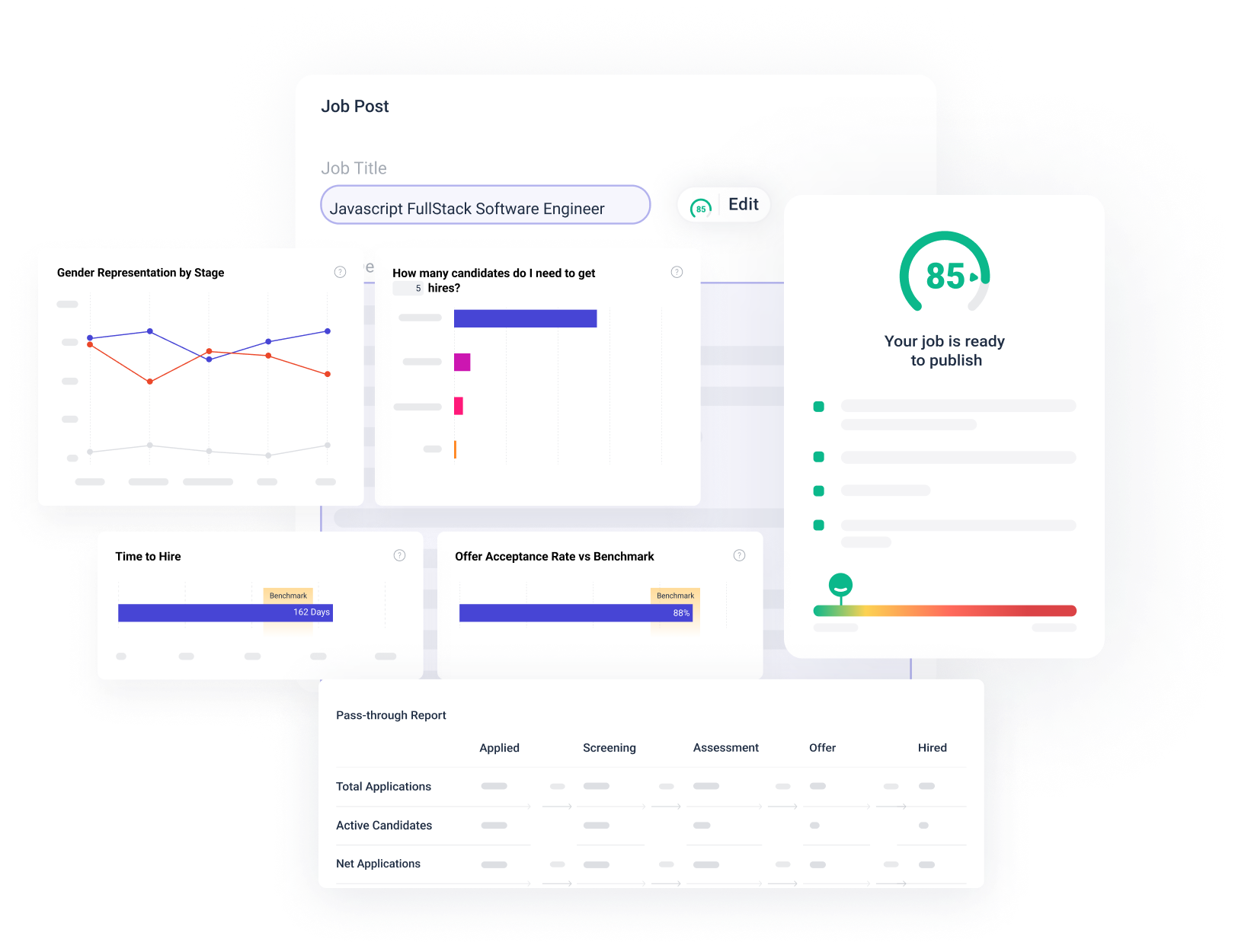 Learn More About Datapeople for Workday
PROUD WORKDAY TALENT ACQUISITION PARTNER


Datapeople drives outcomes
MORE QUALIFIED
FEMALE CANDIDATES
Write inclusive jobs that welcome all qualified candidates
Unconscious biases that creep into job postings can have a negative impact on your candidate pool. We flag eight different bias markers in your job posts – ensuring that qualified candidates of all backgrounds feel welcome to apply. Write your job in Datapeople, and we'll automatically match and sync your draft to its requisition in Workday.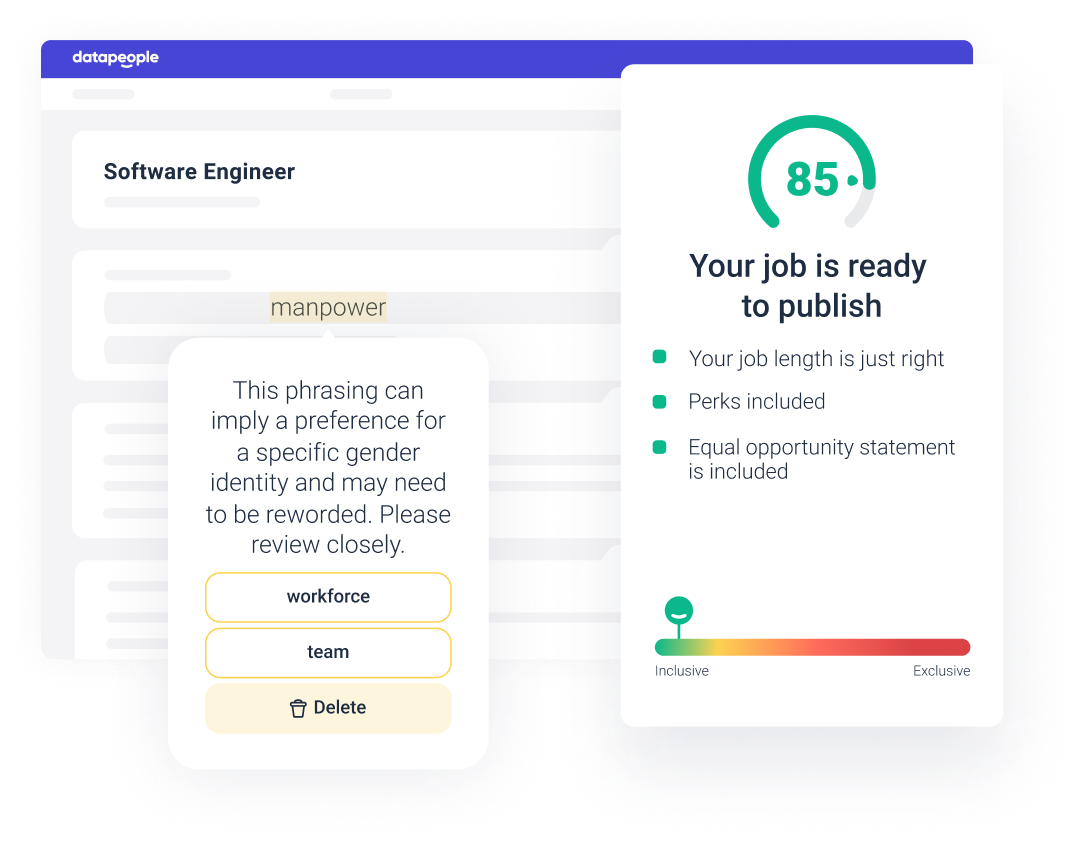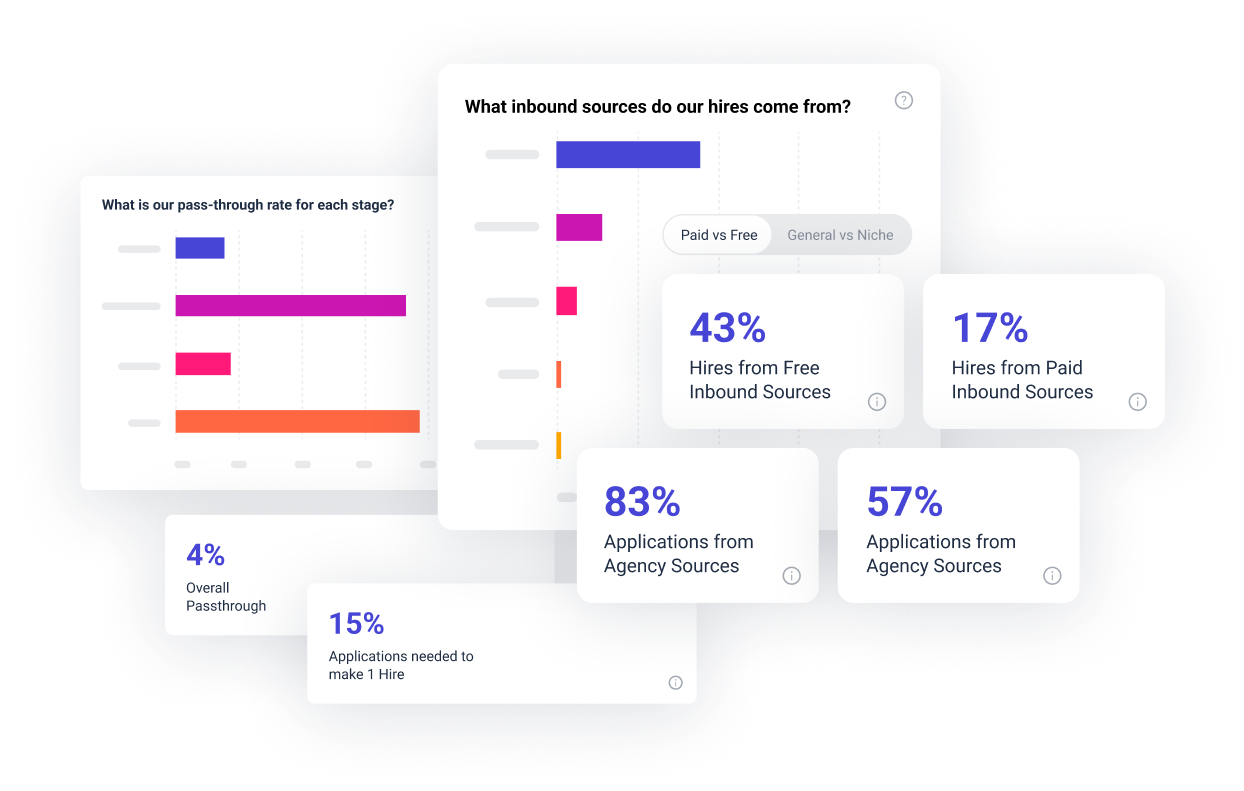 Make sense of your Workday data – without the manual effort
Transform ambiguous recruiting data into real-time insights that answer your hiring questions, propel DEI goals forward, and allow you to make strategic, data-driven recruiting decisions – no spreadsheets required. We map all of your Workday data in to core categories that align with HR best practices so you can actually refine your processes, not just analyze them.
Write best-in-class jobs directly within Workday
Inefficient workflows between recruiters and hiring managers are a threat to your hiring goals. Eliminate manual steps in the job writing process with Datapeople Anywhere. Our Workday-compatible browser overlay ensures your job posts are stored, optimized, and published right where you already work.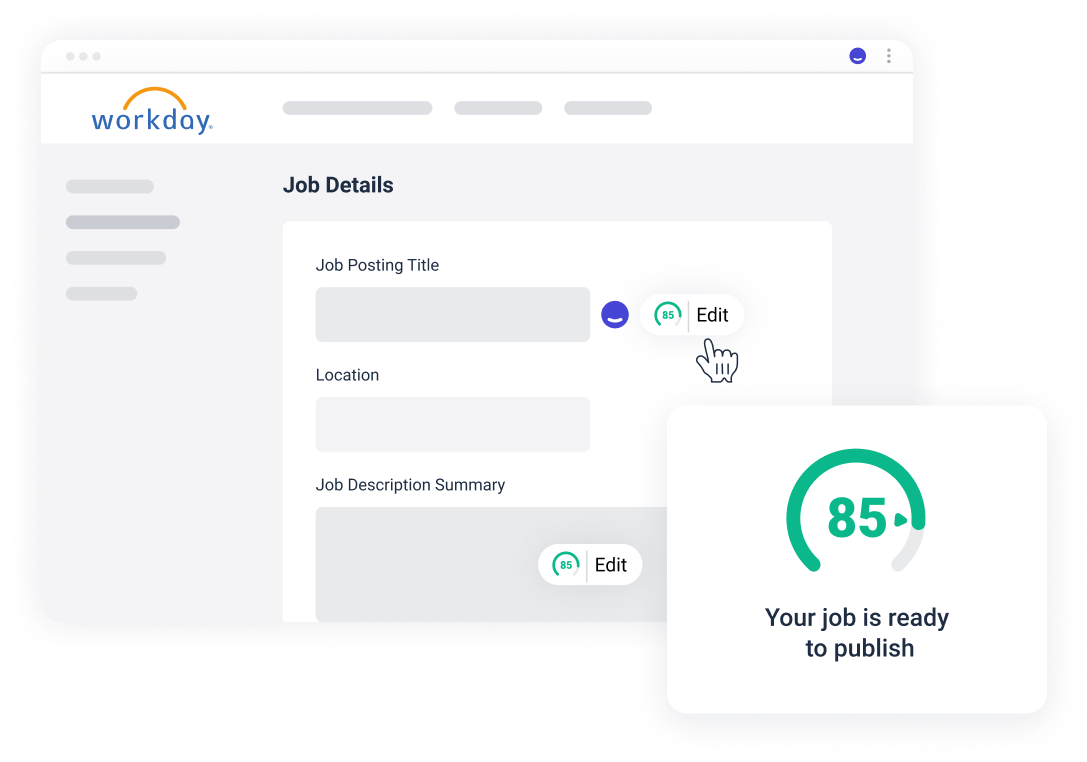 Seamless Datapeople-Workday Workflow

User Permissions & Collaboration
Use permissions and workflow rules to manage which worker types can sync jobs back to Workday.

Automatically filter job posts by hiring team, so every worker sees a default view that's relevant to them.

Analyze your applicant funnel with filters mapped to the departments and seniority levels you use in Workday.
An essential platform in your hiring toolkit.
Recruiting leaders around the world use Datapeople to build scalable recruitment processes that result in stronger, more qualified, and more diverse pipelines.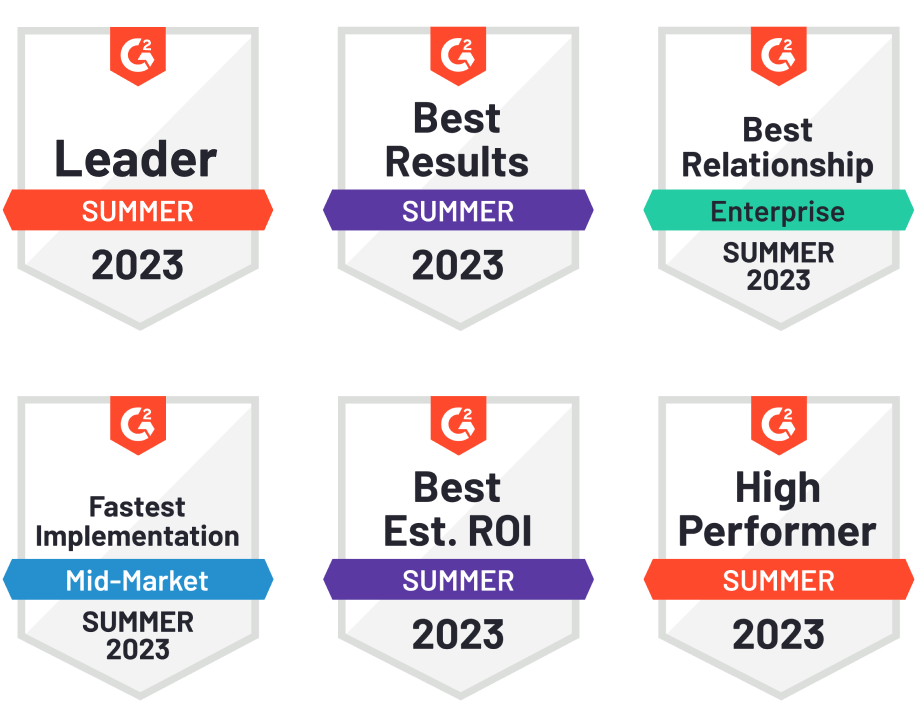 DATA-DRIVEN TALENT TEAMS USE DATAPEOPLE TO ACHIEVE THEIR HIRING GOALS