Switzerland-based Givaudan is a global leading company in taste and wellbeing, fragrance and beauty. The company has delighted millions of consumers all over the world by innovating scents and tastes in everything from your favorite drink to prestige perfumes and cosmetics and laundry care. The company is committed to driving purpose-led, long-term growth while leading the way to improve happiness and health for people and nature.
Givaudan currently employs almost 15,000 workers across the globe. The company operates more than 70 production sites and over 180 locations overall in Europe, North America, South America, the Middle East, Africa, and Asia.
---
Givaudan's commitment to diversity and inclusion
Givaudan has a clear commitment to diversity and inclusion. In fact, hiring team members have specific benchmarks they would like to reach in the years ahead.
One of Givaudan's corporate goals is to be rated amongst the leading employers for inclusion globally by 2025. The company aims to have 50% of its senior leaders to be from high-growth markets and also achieve gender balance in senior leadership by 2030.
But while they have specific goals for gender and nationality, their definition of diversity is actually much broader.
---
"We would really like to attract a greater diversity of candidates. And by diversity I mean in all its forms, beyond just physical traits. So anyone can bring their individuality, unique skillset, and different ways of thinking or expressing themselves to Givaudan. That's how we can bring in different perspectives and create real innovation."

– Andreas Kuhlen, Head of Talent Acquisition
---
Givaudan's commitment to innovation in talent acquisition
Givaudan regards talent acquisition (TA) as a key to overall success. The company employs a forward-thinking strategy for TA, employer branding, and innovation in recruiting. A formal TA innovation initiative helps in that, by identifying internal challenges and searching for market solutions like Datapeople.
This approach to innovation and change has helped the hiring team adapt. For example, as Covid-19 made work-from-home (WFH) the primary option for many companies in early 2020, less forward-thinking organizations were caught on the back foot. In the year prior to the outbreak, however, Givaudan was already exploring how they could incorporate video interviews to make its hiring process more inclusive.
"When the crisis hit, we were able to switch to virtual interviews virtually overnight because we had everything already prepared," said Kuhlen. At the same time, the TA team had also started exploring how they could improve its job listings in order to "open up the funnel and attract more diverse candidates."
Givaudan is a major brand in fragrances and flavors and has fewer challenges attracting job seekers in those industries. As the company expands its footprint into adjacent industries, however, their brand recognition isn't always an advantage in attracting talent. That's where improving job listing performance plays a crucial role.
In 2019, the Givaudan TA innovation team tried augmented writing software but wasn't satisfied with the results and kept looking. After finding Datapeople, the team ran a selection of existing jobs through several competing platforms in a backtest. They found that jobs that scored higher in Datapeople also had above-average application rates. "We had more reassurance from Datapeople than from other products on the market," Kuhlen said.
---
Diversity starts at the top of the funnel for Givaudan
Givaudan's analytics helped identify opportunities for improvement in their recruiting funnel. The TA team found that female applicants progressed through their hiring funnel at high rates. The problem was that they needed to attract more female applicants to the top of the funnel.
Improving job ads would be crucial for improving top of funnel performance. Job listings offer a first glimpse into Givaudan for candidates who aren't familiar with the brand and will only spend a few seconds on the careers page deciding whether to apply.
---
"Job ads are, in most cases, the very first thing that the candidates see from us. First impressions matter because it only takes a few seconds to decide whether or not to read more and potentially apply! That being said, the content matters tremendously but the structure is key as well."

– Caroline Mancioppi, Recruitment Brand & Marketing Manager
---
Givaudan's hiring team wants to attract more diverse candidate pools and, in particular, more female candidates. They also want to write inclusive job ads that accurately convey the company brand.
"That's what Datapeople is helping us achieve," said Kuhlen. "We want to make sure that the job ads are not only inclusive, but they're also on-brand and consistent across the globe."
---
How Givaudan successfully adopted Datapeople
Givaudan's commitment to innovation played a big part in implementing Datapeople. It helped them convince 40+ recruiters from regions all over the globe that it was worth their while.
Explaining the "why"
The TA team made sure to explain to recruiters why Datapeople was important. They stressed that recruiters can't just put a job together in the ATS and post it without checking to see how it looks on the screen.
A job ad is a unique opportunity to make a first impression, and if the hiring team misses that opportunity, job seekers will click away. With a little more effort up front, recruiters could have much better end results in the form of great candidates. And it wouldn't take that much effort, either.
"We get some anecdotal feedback from the recruiters, especially those who are using Datapeople a lot," said Kuhlen. "They see that it makes an impact on the number of candidates and also on the quality. Overall, it helps build higher quality pipelines. I always say to the recruiters: 'Invest five or 10 minutes. If you do that, you need less time to present good candidates to the hiring manager.'"
Equipping recruiters for Givaudan hiring manager meetings
The TA team introduced Datapeople best practices into the briefing meetings that recruiters have with hiring managers before writing job ads. Instead of simply copying and pasting old jobs, recruiters talk with hiring managers about what they really need and how a job may have changed. Recruiters started using data insights from Datapeople to influence hiring managers in order to make changes to achieve better hiring outcomes.
"They have a conversation to open up the hiring manager's heart and mind to think in a more open way about potential candidates," Kuhlen said. "They can say: 'Look, this is not just my personal opinion as a recruiter. These best practices or this data tell us that if we tweak this job ad, it will be more effective.'"
Taking advantage of the job score
The TA team gamified adoption of Datapeople, keeping track of scores and creating a 'network of champions' to help show other recruiters how to get the most from the system.
The job score provides instant feedback which encourages users to continue editing in order to achieve higher scores. Recognizing champions internally made it easier to help recruiters teach each other how to use the system to improve pipeline.
Keeping scores top of mind with KPIs
Finally, they incorporated Datapeople job scores into recruiters' key performance indicators, presenting them alongside other metrics such as time-to-fill and manager satisfaction, ingraining use of the platform into their day-to-day thinking.
---
The right platform for Givaudan's strategy
As a forward-thinking company, Givaudan is always on the lookout for new processes and platforms that can help in recruiting. They're also looking for partners that can help with their diversity and inclusion goals.
"Datapeople is a great data-driven, analytics-based platform for helping us write more appealing, attractive, and inclusive job ads," said Kuhlen. "And, beyond the platform, we also have a great, open relationship with the company. We are really happy with Datapeople."
---
Try Datapeople for free
Want to take Datapeople for a spin? If so, you and your team can try Datapeople for free! Then you can see for yourself how easy it is to write job descriptions that attract more qualified and diverse candidate pools. You can also schedule a demo, and we'll show you around.
---
About Andreas Kuhlen and Caroline Mancioppi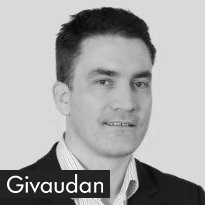 Andreas Kuhlen is the Head of Talent Acquisition at Givaudan. Andreas is responsible for designing and implementing Givaudan's global sourcing and talent attraction strategy. He is currently focused on working with his team to build inclusion into the talent acquisition process and instrumenting his organization with comprehensive recruiting analytics to solidify Givaudan as a global leader in diversity and inclusion.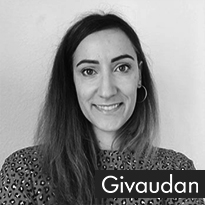 Caroline Mancioppi, Recruitment Brand & Marketing Manager, is responsible for developing and carrying out Givaudan's employer brand strategy. Caroline's key goal has been to position Givaudan as the employer of choice by using the company website, digital marketing campaigns, social media, and community management to attract high-quality candidates.