A random Friday – after 7 p.m. – and half the office is still there at a time when the parking lots of other companies are mostly empty. Coworkers (along with friends and family) are gathered in groups playing games, sharing music, and watching movies. This was the scene when S. Lawrence Grobe first visited Riot Games' Los Angeles headquarters in 2013.
On that Friday evening, these Rioters (as they call themselves) weren't coding a new game or expanding their worldwide sensation, League of Legends. It wasn't a planned party or special event. They were spending time together, making genuine connections, and exemplifying values that the company details online.
It was the moment that S. Lawrence decided to work at Riot Games, the company where he has worked for over half a decade and currently manages Recruiting Operations. He recently talked with us about a wide range of subjects, including how his team uses and learns from Datapeople's purpose-built job description software.
---
Exceeding expectations at Riot Games
Riot Games' commitment to putting players at the center of everything they do goes beyond a catchphrase on hoodies.
"Our goal is to exceed our players' expectations," said S. Lawrence. "We think of them whenever we make decisions, and we've built our recruiting strategy with that in mind."
This company-wide emphasis on exceeding expectations means that he and the hiring team have taken a strategic, long-term view of candidate sourcing.
"Not everyone we hire at Riot Games has to be a 'gamer,'" he said. "We're looking for folks who understand our broader purpose, share our values, and have the qualifications to do a great job in service of players."
---
Learning best practices together
At one point, Riot Games' recruiters were using augmented writing software that scores job descriptions. The Riot Games team was curious about how the software determined scores and how the decisions recruiters made affected those scores.
But when they asked the vendor about it, they didn't get satisfactory answers. After testing Datapeople as an alternative, S. Lawrence and his team asked many of the same questions. But this time, the answers were thoughtful and informative.
---
"We're learning throughout this experience with Datapeople. Not only about what the best practices are, but why they are important. Beyond solving a particular problem set by working with Datapeople, we're also becoming better at recruiting."

---
S. Lawrence said they were impressed with Datapeople's deep understanding of the platform and how each change to a job description impacted overall success in ways that mattered to Riot Games.
"We want to write job descriptions that speak to a diverse group of potential Rioters," he said. "And to do that, we need to understand how our language choices can draw candidates in or turn them away."
In May 2019, words and phrases that convey the idea of hard work, such as 'high-performing' or a 'focus on results,' appeared in nearly 40% of Riot Games' engineering jobs. Some even appeared multiple times in the same job description.
This sentiment is known to deter qualified candidates, including women and other underrepresented candidate groups. It can also signal (incorrectly) to job seekers that the company cares only about the ends and not the means.
The Riot Games hiring team never received a memo or training about this sentiment, but they learned to remove troublesome phrases by working with Datapeople. By early 2020, they had eliminated the sentiment from all but 4% of their engineering jobs.
---
Can making job descriptions a multiplayer game help adoption?
One of the challenges of adopting language analytics for job descriptions is getting recruiters and hiring managers to use the software. Riot Games' recruiting team decided (naturally) to gamify their team's adoption of Datapeople.
Instead of setting a concrete number (e.g., Datapeople sets 85 out of 100 as the goal), S. Lawrence asked the team to score as high as they could. This prompted some friendly competition, of course. But it also gave hiring teams a deeper understanding of Datapeople's scoring, the reasoning and research behind it, and the material impact as a result of better scores. Participation by the team has been off the charts since.
"We see the kind of behaviors that we were looking for because of the intuitive nature of Datapeople and how it guides you through your choices," he said. "And it's very informative, so Rioters are engaged along the way."
---
Enabling organizational change at Riot Games
Another challenge of adopting job description software is that language analytics is a relatively new concept to recruiters. Even just five years ago, many recruiting teams around the world didn't fully consider how job descriptions affected job seekers.
"This is a new space for many people," S. Lawrence said. "Moving into an area where we don't have much knowledge is intimidating. But Datapeople really helps us grasp this new way of thinking about job descriptions."
---
"Datapeople isn't just making our job descriptions score higher, it's broadening our sourcing strategy."
---
Indeed, Datapeople has given the Riot Games hiring team another concrete way of participating in the company's diversity and inclusion efforts.
"It's not really about increasing scores or saying: 'Hey, we've got the software to help with job descriptions.' It's about getting everyone involved and invested in our D&I strategy. Each member of our recruiting team has a way to contribute meaningfully. We've been coaching Rioters about the mitigation of bias in the hiring process. Now we can also attract a broader pool of talent into that hiring process."
---
Guiding customers towards best practices
Looking forward, S. Lawrence hopes that recruiting software, on the whole, will offer the kind of in-app guidance that Datapeople already does.
While many HR platforms currently do data management (or, as he puts it, a "custodial" function), he wants software that provides guidance on best practices. He envisions future software that can provide real-time advice to recruiters while sourcing, assessing candidates, and other steps along the hiring process.
"We're looking for partnerships that make our team stronger, for technology that will augment our recruiters' skills and make them more knowledgeable," he said. "Datapeople is a natural example of that."
---
Try Datapeople for free
Want to take Datapeople for a spin? If so, you and your team can try Datapeople for free! Then you can see for yourself how easy it is to write job descriptions that attract more qualified and diverse candidate pools. You can also schedule a demo, and we'll show you around.
---
About S. Lawrence Grobe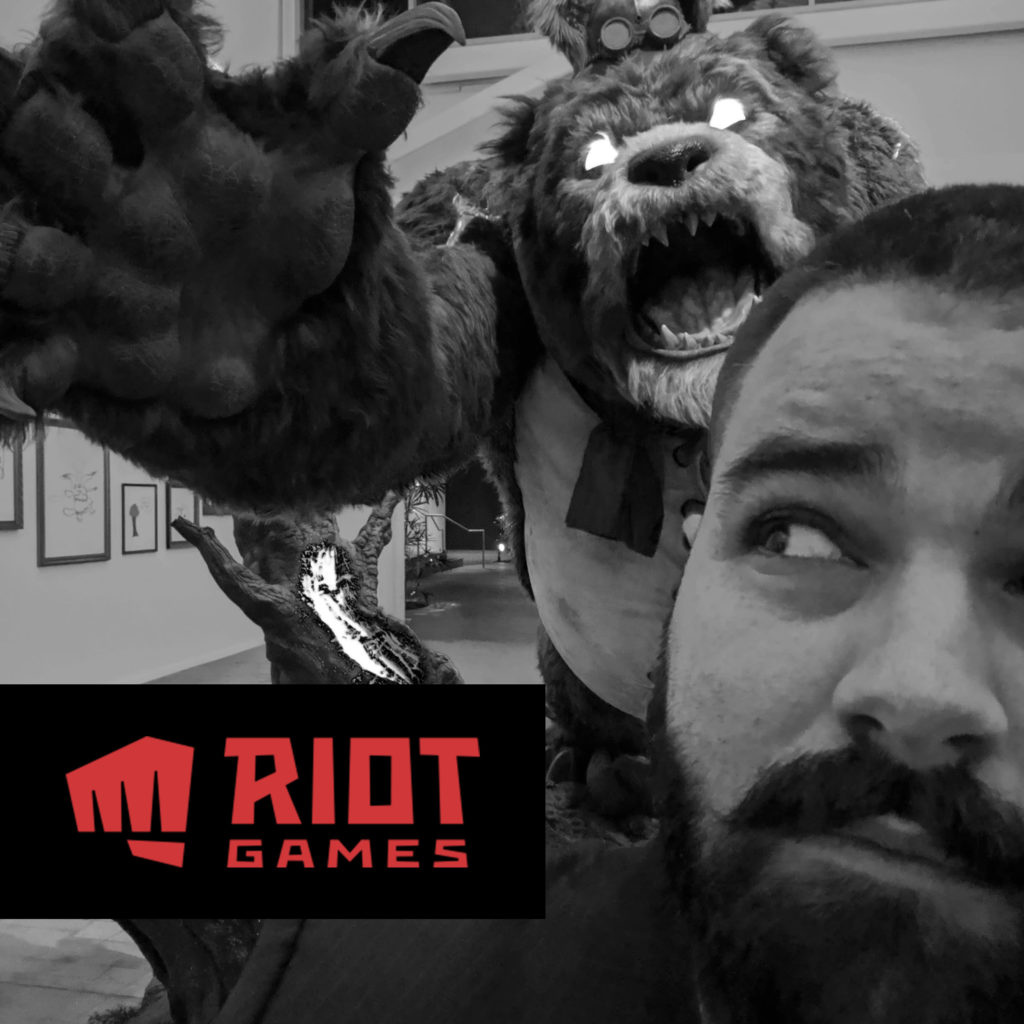 S. Lawrence Grobe has built his career on turning challenges into positives. In fact, his transition to Recruiting at Riot Games came in response to a challenge. During one of the company's multi-day hackathons (known internally as Thunderdomes), he joined a group that was brainstorming the future of recruiting and candidate experience at the company. He's been working on that challenge ever since.