INCLUSIVE JOB DESCRIPTION SOFTWARE​
Inclusive job descriptions.
Made easy.
Write clear, inclusive job posts in just a few clicks with inclusive job description software.
An essential platform in your hiring toolkit
Recruiting professionals across the globe use Datapeople to build scalable recruitment processes that result in stronger, more qualified, and more diverse pipelines.
CONSCIENTIOUS TALENT TEAMS USE DATAPEOPLE TO BE EFFICIENT AND FAIR​
Datapeople drives outcomes
MORE QUALIFIED CANDIDATES
MORE QUALIFIED FEMALE CANDIDATES
Fast, actionable guidance from inclusive job description software
Job description writing used to be based on intuition and tradition. But contemporary recruitment requires a process that's fast, inclusive, and fair. Grounded in millions of data points, Datapeople's inclusive job description software analyzes your job posts to provide real-time guidance and language suggestions that are proven to build stronger pipelines, and reduce time to fill.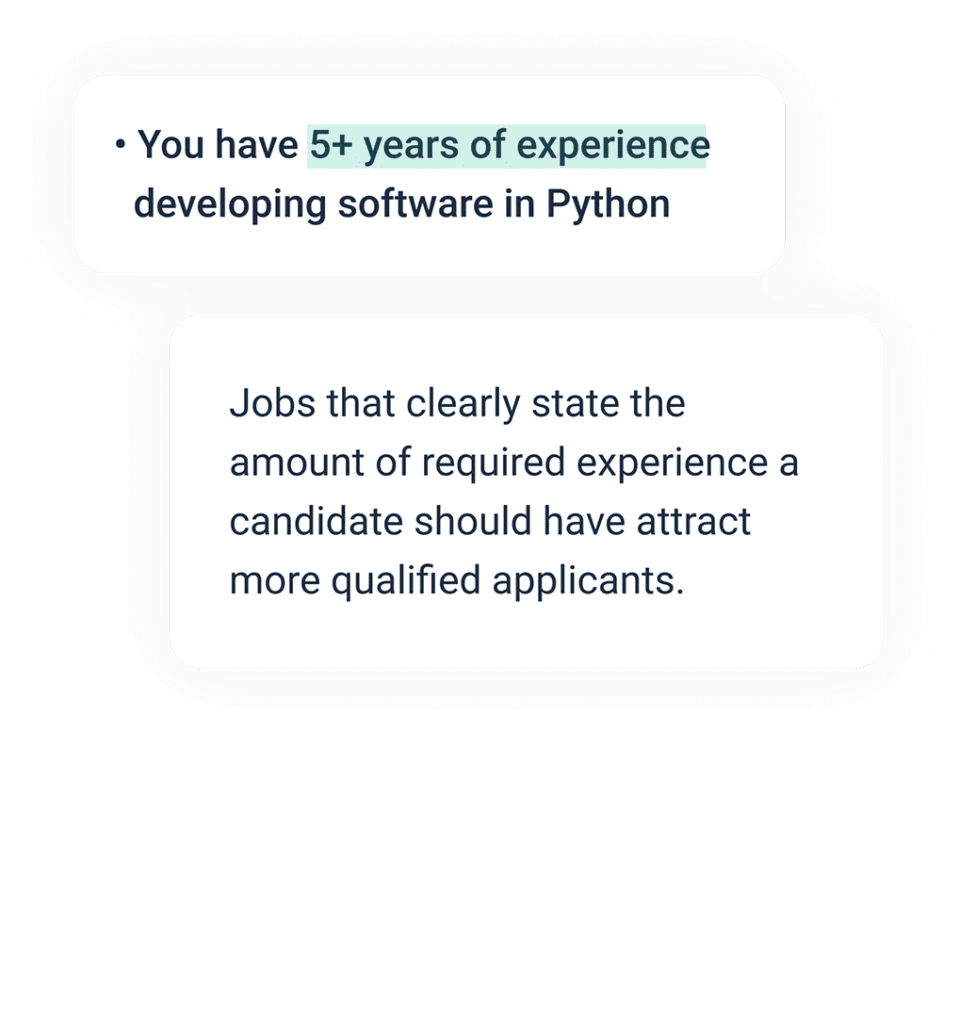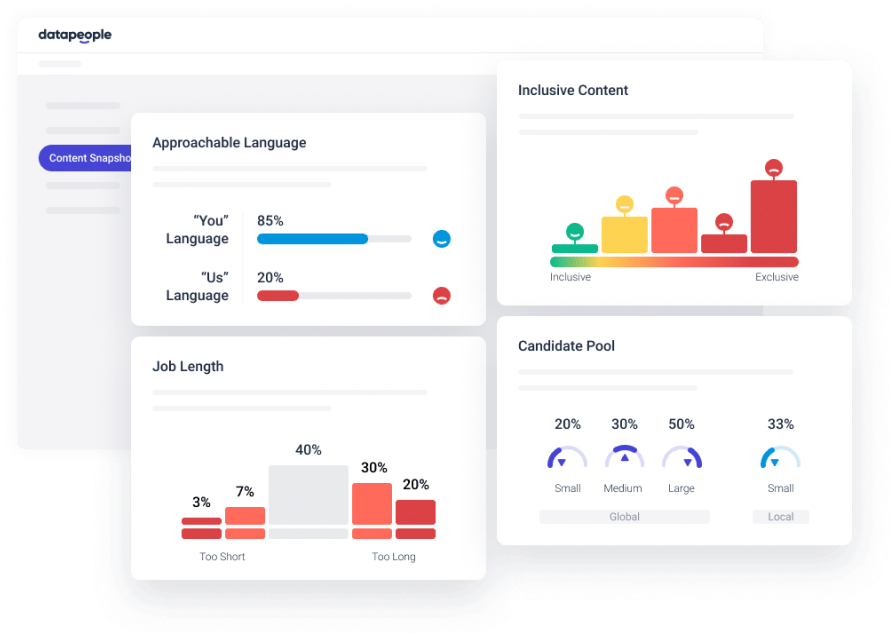 Treat job posts like the marketing materials they are
No amount of wordsmithing will suffice if the title, skills, and requirements of your job posts are poorly calibrated, or are missing key content. Use Datapeople to ensure your job posts include clear and inclusive messaging and are carefully curated to include market-specific content.
Create stronger pipelines that are backed by data
Using Datapeople's recruiting analytics technology, easily review job post performance, identify which channels attract qualified and diverse applicant pools, and understand where to focus recruitment spend—no CSV files required.