Coda is a software-as-a-service (SaaS) startup that has reached "unicorn" status (a 1$ billion valuation) with its all-in-one doc for teams. Coda blends the best of docs, spreadsheets, presentations, and applications into one surface – so that anyone can build a doc as powerful as an app. The well-financed startup has over 100 employees and counting.
Datapeople has helped Coda standardize hiring processes for more structure and control during growth. Standardization has reduced friction, smoothing and speeding up the recruiting process – including but not limited to the job writing process. And recruiting intelligence has helped the team shape their broader hiring strategies.
---
Coda's challenges
According to Harry Dannenbaum, Head of Recruiting, Coda's rapid growth required some changes to the way hiring teams were working.
Benchmarking
"Things generally had to be more structured and strategic because we were scaling," Harry says. "Having a tool that can quickly standardize our job posts and create benchmarks for engagement and DEI, while also being easy to roll out, was very promising."
Subjectively created job descriptions
As the team grew, so did the back-and-forth based on what everyone thought (subjectively) was good for a job post.
"The standard template was obviously going to deviate," Harry says. "Some people would like this bit but not that bit. Or they would have a different idea of what to include or not include based on what they've seen work in other places. It was a little bit too subjective."
Time to publish
"There's often a lot of friction at the top of the hiring funnel because hiring managers don't have time to write job posts," says Harry.
Coda's hiring managers were "hungry" for help to ease that friction point because the longer it takes to get a job post written and live, the longer the time to fill is.
---
Datapeople's Solutions
Datapeople solved a lot of the problems the Coda team was facing, all in an easy-to-implement package.
Structure with some flexibility
"Datapeople is dead-easy to use," Harry says. "You can see the framework very easily, and there's a lot of prompting and instructions."
But there's also flexibility. Hiring managers don't have to start from a blank template, which can be inhibiting, yet they're not hemmed in by the platform either.
"It's not like you can't express yourself in there if you want," Harry says. "It will just nudge you toward the desired outcome so you still meet our criteria."
Easy buy-in
The analytics dashboards in Datapeople help in getting buy-in from hiring managers, recruiters, and even executives.
"The dashboards show that Datapeople is a serious tool and there's a long-term benefit from it," Harry says. "They really help people understand the ROI of doing things the right way. Recruiters, in particular, find it great to have something to back up their points of view."
Consistent formatting and quality control
Datapeople helps consistency in two ways: by providing structure and also quality control.
"Datapeople enables us to be consistent across the board," says Harry. "The formatting and scoring make it very easy to set a standard for a Coda job post. Now, people can't post a job until it hits a certain score.The scoring also gives job post writers ownership, so they write something they can put out with pride."
A stitch in time saves nine
Getting the job post right means expending less effort on fixing things, troubleshooting, or sifting through unqualified applicants later on.
"Doing the kickoff really well is like [the saying] 'a stitch in time saves nine,'" says Harry. "If you've done a good job setting the foundations, it makes it easier. Datapeople has made it so much quicker [he snaps his fingers] to write great job posts."
Establishing best practices
Datapeople offers the reasoning and science behind its guidance and also explains the features – in-app. The result is that recruiters and hiring managers are working from the same knowledge base. 
"It's a tool that is easily understood and explained," Harry says. "There's a lot of very helpful scientific and psychological explanations."
Once Datapeople was in place and everyone was using it, hiring teams could establish best practices.
"You can track who's iterating on the jobs to get insight into which recruiters and hiring managers are best at it," Harry says. "You can then spread their best practices across the company with the scoring system."
More analytics capabilities
Harry had used other job description software when he was at a previous company, but he didn't implement it at Coda.
"Datapeople is easy to use but has a lot more analytics capabilities than what I'd been used to," Harry says. "It's much more prompting and user-friendly, and there's an array of things you can get out of it. It offers a lot more than the other platform did."
Actionable recruiting intelligence
"Datapeople sparks conversations in our hiring syncs," Harry says. For example, there was the time when a lower scoring engineering job had a less diverse applicant pool than a higher scoring version of the same job. "So it's informing high-level strategies beyond just job posts."
Datapeople sits between Coda's hiring team and applicant tracking system (ATS), making it much easier to get information out of the ATS.
"When you do the same reports in an ATS, they're harder to consolidate," says Harry. "Normally you have to pull five or six different reports and do the math yourself. In Datapeople, it's all in one place with some really lovely visuals."
---
Coda's Results
Using Datapeople, Harry and the Coda team have been able to smooth and speed up job writing, establish structure and control, and better shape overall recruiting strategies.
Reduced kickoff time
"Datapeople reduced the kickoff time significantly. Before, hiring managers would tell us they wanted to hire 'yesterday,' yet it would take them two weeks to get the job live. With Datapeople, they can post optimized jobs that day or the next day. We've seen a vast improvement."
Streamlined workflow
"Before it was like: look for the old job post that was maybe posted in the ATS, not find it or find four variants of it, get the notes about the job from a Coda doc, and then mash the notes into one of the four variants. Now, it's just in one doc in Datapeople, so things are a lot more straightforward."
Rather than chasing down old job posts or writing (from scratch) what should be standardized content, hiring teams can get right to a strategic discussion of the job. And with analytics from Datapeople backing up the discussions, everyone on the hiring team can get on the same page. So there's less back-and-forth on what should or shouldn't go in the job post.
"The recruiting kickoff process is hard to do well, and honestly there can be quite a lot of friction depending on the hiring team. What Datapeople does for that is not to be underestimated."
Informed, happy recruiters and hiring managers
"Datapeople is something that starts at the top and runs through the entire funnel. Workflow has definitely improved a lot, and even more so with ATS integration. The result is higher overall satisfaction among hiring managers and recruiters."
Standardized, optimized job posts
"It's important not to overlook just how helpful it is to have that out-of-the-box standardization that's high-quality, answers everyone's questions about DEI, is actually meaningful, and drives results."
Measurable recruiting intelligence
"Datapeople's reporting helps you measure changes to job posts and understand changes on a broad level. Meanwhile, the explanatory elements make you feel more comfortable with the guidance – knowing there's science to back it up."
---
Datapeople = "A Ton of Value" for Coda
The Coda team is very careful about the recruiting tools they use. One reason is that they can build almost any type of document in their own platform. Another reason, according to Harry, is that "a lot of recruiting tools are not great," although he says they're improving with time.
---
---
Try Datapeople for free
Want to take Datapeople for a spin? If so, you and your team can try Datapeople for free! Then you can see for yourself how easy it is to write job posts that attract more qualified and diverse candidate pools. You can also schedule a demo, and we'll show you around.
---
About Harry Dannenbaum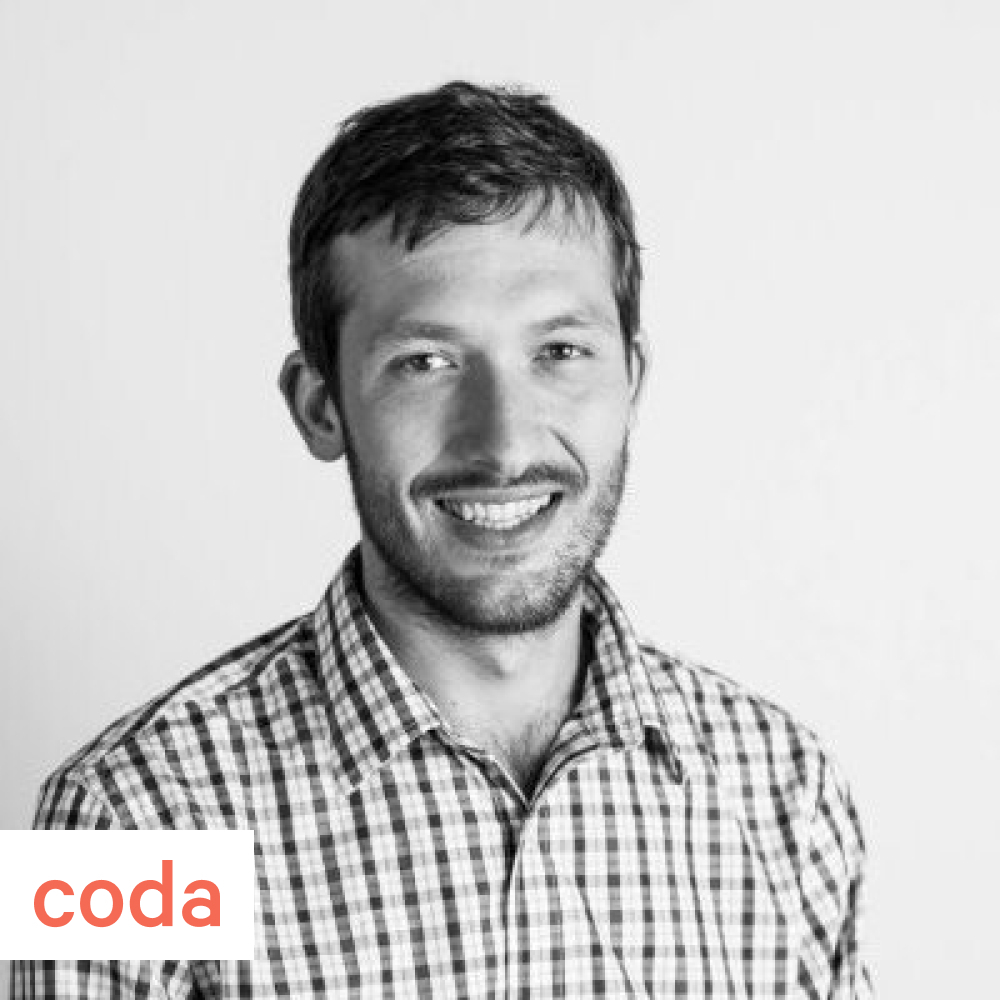 As Head of Recruiting at Coda, Harry Dannenbaum is helping one of Silicon Valley's most innovative companies grow. He's also ensuring that the company grows in an efficient yet responsible way, always mindful of diversity, equity, and inclusion.