Remitly has a vision to transform the lives of millions of immigrants and their families with the most trusted financial services products in the world. Established in 2011 and headquartered in Seattle, WA, the mobile-first provider of remittances and financial services for immigrants makes international money transfers faster, easier, more transparent, and more affordable through its global network. Today, customers can send money from 17 countries to over 100 countries around the world.
The company doesn't just talk about diversity, equity, and inclusion (DEI), and they don't take half measures either. They're all in, from the leadership team on down. Their efforts began before DEI appeared on the radar for many organizations, and they touch every part of the company.
"DEI is uniquely more imperative for us because of the mission of the organization," says Kim Vu, Global Head of Diversity, Equity, and Inclusion. "We're supporting immigrants in close to 20 countries, who are sending money home to their loved ones in more than 100 countries around the world. DEI goes beyond just who we hire, how we develop our employees, and how we create a sense of belonging. It's why we exist and how we support our customers and their communities. For us, that's where DEI starts."
---
The Remitly commitment to DEI
Kim joined Remitly in August of 2019, just as the company was starting to think seriously about DEI. It was a turning point, actually. Management realized that their recruiting pipelines could better reflect the communities Remitly serves. They decided to bring someone on to head DEI, and they made the position a senior role.
"As with any organization, there comes a tension point where awareness is high but resources are low, and leadership has to step in and make an investment in long-term strategy," Kim says. "That's when I joined. And I only did after I knew every single one of the executives was open to learning and improving as a leader. No one was going to be a barrier to the work. I think that's a cornerstone of successful DEI. Because it all starts at the top."
The other thing that brought Kim to Remitly was the ability to "move about the cabin freely," as she puts it. For her, it's critical that DEI operates across the entire organization, not just in the employee experience realm. She wants to work in all the areas where DEI touches, from product development to marketing to compliance.
After everyone is in agreement about what they want, it's time to think about strategy. That means policies, programs, and practices across development, belonging, and hiring.
"That's the framework," she says. "At all levels from the investor board on down."
The work started with a focus on increasing the number of women Remitly was attracting to engineering and other technology roles. It continued with the growth of guilds, committees, and affinity groups. It hasn't stopped.
"The initial investment of time spent on the framework made it really easy to then put the infrastructure in," Kim says. "Which is exactly what we did with Datapeople."
---
Why Datapeople
Nancy Hungerford, Remitly's Vice President of Global Talent, started a couple of months before Kim did. One of her first tasks was to figure out what DEI tools would support their strategic intent.
At the time, some of the talent acquisition team members were using DEI software from another vendor. When Nancy started using the software, she realized that there was an opportunity to improve the team's effectiveness with a platform that offered deeper capabilities. So she started looking around at other DEI platforms. Then she got a demo from Datapeople.
"I was really blown away," Nancy says. "And not just by the product but by the people I met as well. I've met a lot of vendors, and very few stand out. Datapeople stands out."
Another big reason Datapeople won her over was recruiting analytics.
"Datapeople showed me some great data, and I thought: 'Can we export that data so I can have a road show with it?'" she says. "We're a data-driven organization, and at the core of Datapeople's business was data, which really delighted me. Also, it was clear to me that there was a mission of goodness behind the company. That's why we chose to move forward with Datapeople formally."
---
More inclusive, data-driven job posts
Remitly's hiring team says that being able to provide inclusive job posts and show how they perform is really important. There's a lot of talk around DEI, yet you rarely find infrastructure to support it.
At a data-driven company like Remitly that prefers to quantify its success, data is important. The team is constantly trying to understand how different groups of candidates are moving through the talent funnel, and they can't do that without data.
"In the human resources space, people rely solely on applicant tracking systems and human resource information systems," says Kim. "But those systems are very archaic. They don't provide for this new DEI-focused role that has emerged that needs its own set of resources and tools. We need to have data."
The team has been using Datapeople to identify and mitigate bias in the recruiting process. It's a particularly important task for them because the company (1,000+ employees) is growing, and a lot of their hiring managers are either first-time, emerging, or new-to-Remitly managers. Datapeople puts up supportive guardrails for the team to learn while finding and recruiting diverse talent.
"You're hiring a human, and you're accountable for their recruiting experience and for setting them up for success," says Nancy. "With Datapeople, we're amplifying knowledge for hiring managers and helping them think strategically and continuously improve as inclusive leaders. Datapeople has been an easy entry and is now table stakes for our hiring teams."
---
Help for an evolving manager role
Kristin Pankey, Senior Program Manager at Remitly, helped implement Datapeople company-wide and agrees with Nancy that "adoption was really easy."
Kristin says she's heard hiring managers say it's fun to log in and see what changes they can make to their job posts. And even if there aren't many changes, that's a win because it means the managers are internalizing the lessons from Datapeople about how to mitigate unconscious bias.
"With new and emerging hiring managers, it's a constant learning experience, and we want them to think critically while they're writing job descriptions," Kristin says. "Over time, we've seen a lot of improvement in our job scores and our job postings. Our candidates have even commented on it, saying things like: 'This job post really spoke to me and made me feel included.' Which, of course, is the goal."
Nancy speaks of a hiring manager who was hesitant at first to adopt the changes Datapeople suggested but came around after a chat with a recruiter. She says it's incumbent upon talent acquisition teams to teach and guide managers when necessary.
"It's a learning journey," Nancy says. "People hear the 'why,' but I don't think they really understand it until they've had some time to digest it. Our managers are now more aware of DEI and Datapeople because it's a conversation we have with them from the start."
It's also a conversation that hiring managers may be having for the first time in their career. Managers today have to be far more empathetic, have higher emotional intelligence, and have the ability to suss out their own biases. But, historically, those aren't things they learn in traditional management philosophies.
"We're in a moment when managers' skill sets are evolving, and we're expecting new things from them," Kim says. "We need resources like Datapeople to help get them there."
---
A true partnership between Remitly and Datapeople
The Remitly team says their working relationship with Datapeople is a strong one.
"The Datapeople team is made up of empathetic, accommodating, and really great people to work with," says Kristin. "They're always quick to answer our questions, and it's been a wonderful experience. I told Nancy early on that I was so thankful that we invested in Datapeople."
Kim tells the story, in particular, of working with the Datapeople team on Remitly's equal opportunity employment statement. What started as a writing assignment eventually snowballed into a Datapeople research study. 
"I thought it was so great to be able to work together and both evolve and grow," Kim says. "It just shows shared values across two teams. That's something I find highly memorable about our relationship."
---
The impact of 2020 on Remitly
Remitly's headquarters is in Seattle. They were present right in the thick of it during the Black Lives Matter protests in the U.S. during the summer of 2020 and during the Covid-19 pandemic. While the tumultuous year wasn't the impetus for Remitly's DEI efforts, it did validate their work.
"We were really glad that we'd already built a number of routines and had a framework in place," Kim says. "We already had DEI office hours and a monthly DEI all-hands, among other efforts. The events of that summer were a reminder of the importance of this foundational work, and we were grateful that the preparation equipped us to better support our teams during especially tumultuous times."
"Thankfully, we already had so many things underway, with the backing of the executive team," Nancy adds. "Datapeople was one of those."
---
Try Datapeople for free
Want to take Datapeople for a spin? If so, you and your team can try Datapeople for free! Then you can see for yourself how easy it is to write job posts that attract more qualified and diverse candidate pools. You can also schedule a demo, and we'll show you around.
---
About Nancy, Kim, and Kristin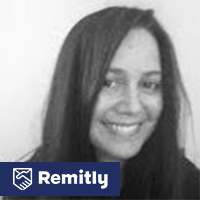 Nancy Hungerford is Vice President of Global Talent at Remitly. She brings extensive experience building data-driven teams for high-growth start-ups as well as Fortune 100 public companies to work with her every day at Remitly. She finds reward in improving people's lives, growing business value, and helping to make the world a better place.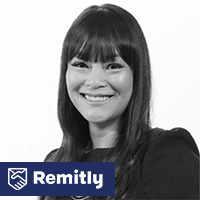 Kim Vu is Global Head of Diversity, Equity, and Inclusion at Remitly. After 20 years building new lines of business in the financial services industry, she now focuses more on the social impact side. Her work includes corporate social responsibility and environmental, social, and corporate governance (ESG) strategies for financial institutions.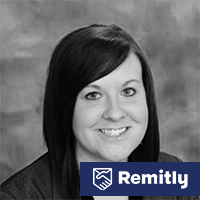 Kristin Pankey is Senior Program Manager at Remitly. She has a background in industrial/organizational psychology and consulting. She brings that expertise to her work at Remitly, as well as experience in other areas including project management, employee engagement, and human capital analytics.