Turn recruiting unknowns into insights
Make strategic, data-driven decisions with 
recruiting insights – and without the manual effort.

Real-time recruiting insights for maximum ROI

Supercharge your ATS data
Turn messy, inconsistent ATS data into easy-to-digest reports that answer your most pressing hiring questions.

Claim your seat at the table with a hiring strategy that's based on accurate, real-time recruiting data.

Ensure your hiring process is fair
Spend less time making sense of your data and more time optimizing for fairness and inclusivity.
Propel DEI goals forward with unmatched visibility
Where in the hiring process are female applicants dropping out? How many male candidates applied? How many got hired? With Datapeople Insights, you gain gender visibility from application to offer, so you can bake fairness into every stage of your process and build a more diverse workforce.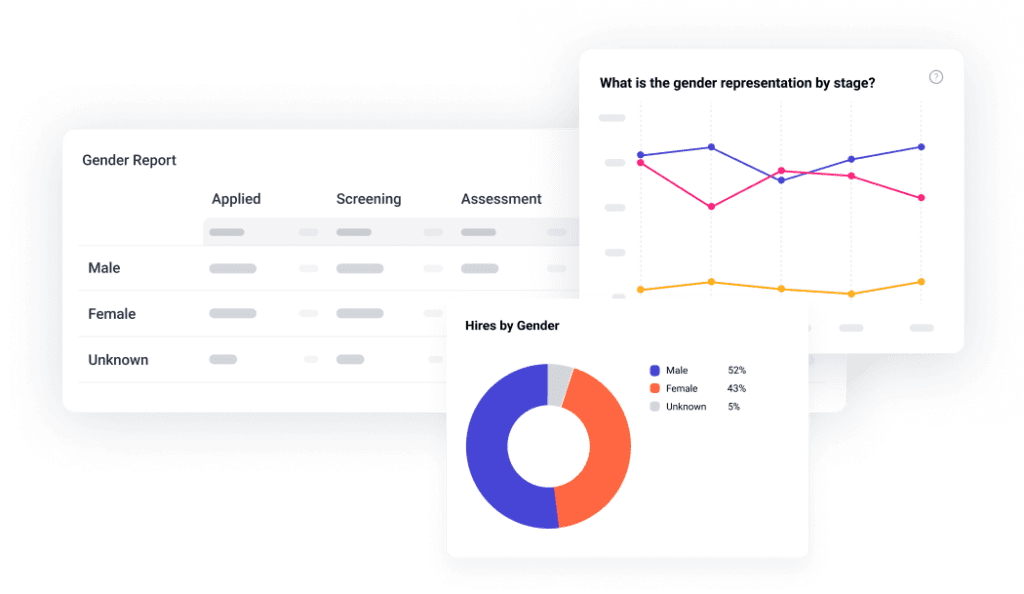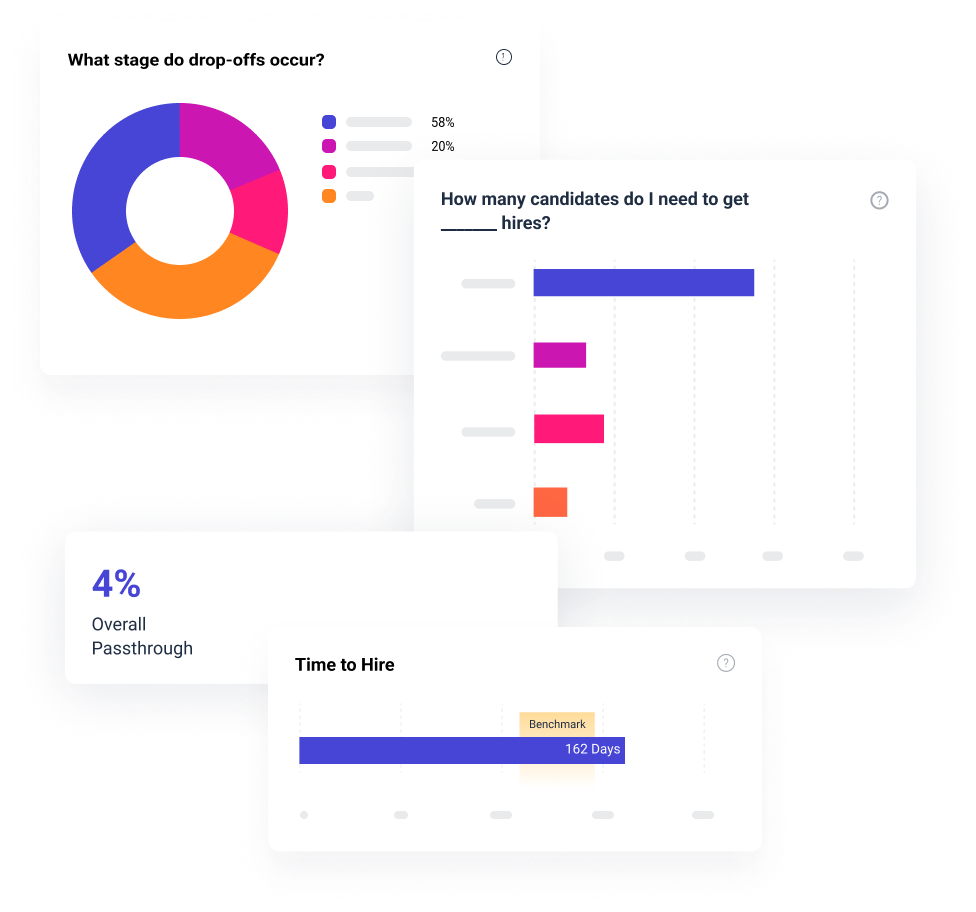 Hit hiring goals with clear and predictable processes
How many applicants do we need to make one hire? Where in the process are engineering candidates dropping out? How do our offer acceptance rates compare to the market? With our recruiting insights, quickly understand how candidates move through your funnel, identify where optimizations are needed, and see how your recruiting efforts stack up in the marketplace.
Maximize ROI by doubling down on what's working
Which sources resulted in most of our hires last quarter? Are we getting more qualified candidates from agency sourcing or inbound? At a glance, identify which sources lead to qualified candidates and which don't so you can strategically deploy your team, budget, and time while achieving greater hiring outcomes.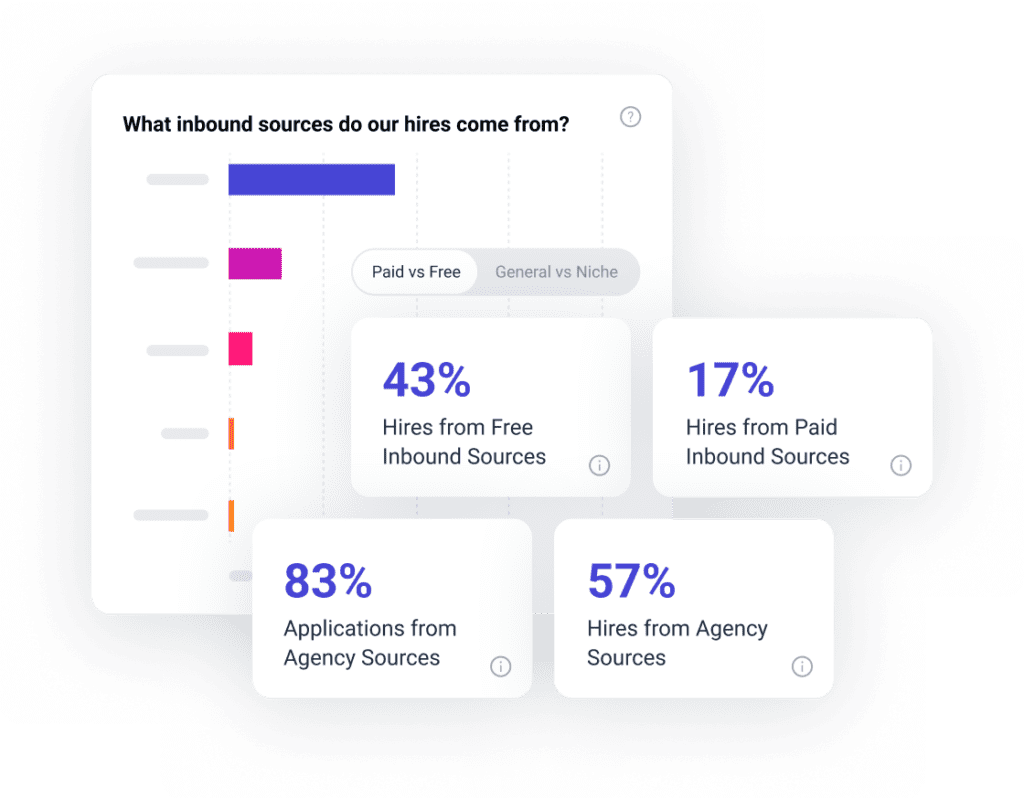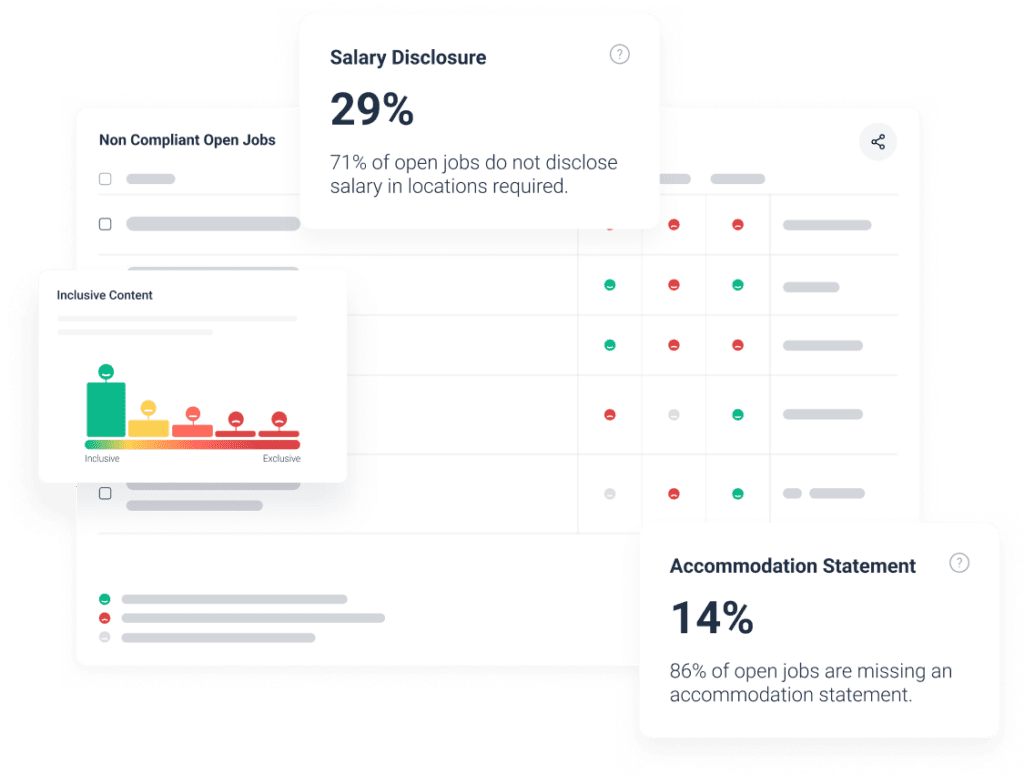 OPERATIONAL AND ACTIONABLE RECRUITING INSIGHTS
Perfect your (entire) hiring process
Why aren't our jobs attracting diverse candidate pools? How can we ensure all of our jobs are compliant? Is there a way to simplify our intake process? Get the intelligence and control you need to uplevel critical (yet often overlooked) hiring steps that fall outside of your ATS but have huge impact on your hiring outcomes.
Your ATS data. More intelligent than ever.
The power of data-driven recruiting