Set guardrails for
AI-produced job posts
Ensure your job posts support your hiring goals, no matter who writes them.
Your hiring goals: protected and prioritized
Recruiting leaders around the world use Datapeople Anywhere as the seal of approval for a job post to go live – ensuring it's optimized to attract stronger candidate pools and reduce time-to-fill.
GAIN JOB POST PEACE-OF-MIND WHEREVER YOUR JOBS LIVE

Datapeople drives outcomes
MORE QUALIFIED CANDIDATES
MORE QUALIFIED FEMALE CANDIDATES
Publish jobs that are free of bias and full of promise
We get it. AI-generated job posts are an enticing way to speed up the recruiting process. But they can also jeopardize your pipeline if recruiting best practices aren't baked in. Datapeople Anywhere is trained on hiring outcomes (not just language) to ensure your job posts are bias-free, market-calibrated, and designed to attract qualified candidates.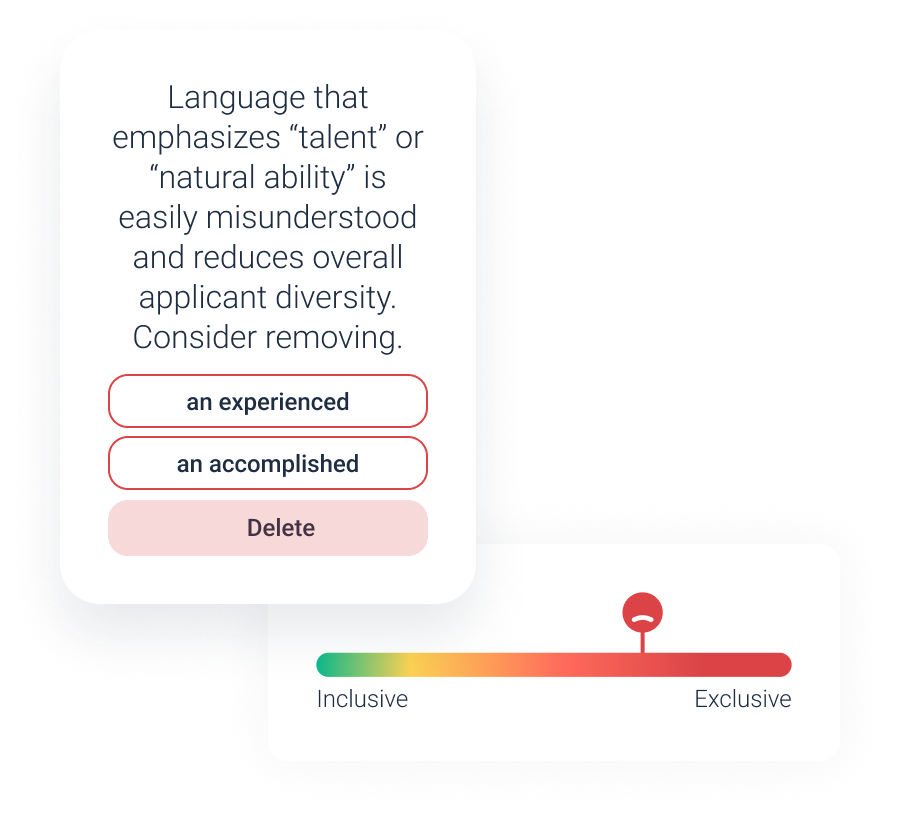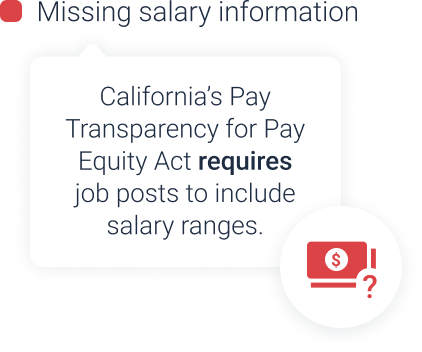 REDUCE RISK & STRESS LESS
Safeguard your recruitment practices from AI unknowns
Large language models are generating more workplace content than ever (and fast!). But generative AI isn't trained to write compliant job posts, nor look out for your company's best interests. Datapeople Anywhere fills that gap by keeping up with ever-changing laws and alerting your team if a job post lacks critical information.
Gain control with guidance baked into your ATS
Are your hiring teams using AI-generated job posts? If so, why not equip them with the guidance they need right where they already work – your ATS?
Datapeople Anywhere blends seamlessly into your process, ensuring every job gets audited and optimized for success.