Job post guidance that works where you do
Write, import, and publish inclusive job posts directly in your ATS with Datapeople's web browser overlay.

Our web browser overlay. Your ticket to efficient, effective job post creation.

Keep your workflows simple and reduce login fatigue with job post guidance that lives directly in your ATS.

Implement an efficient and data-driven job writing process that scales with you as your hiring efforts grow.

Job posts are the first (and often only) things candidates see. Make sure yours are optimized for successful hiring outcomes.
Reduce time to fill with efficiencies baked into your process
Inefficient workflows between recruiters and hiring managers are a threat to your hiring goals. Eliminate manual steps in the job writing process with the Datapeople Anywhere web browser overlay. Our ATS-compatible solution ensures your job posts are stored, optimized, and published right where you already work.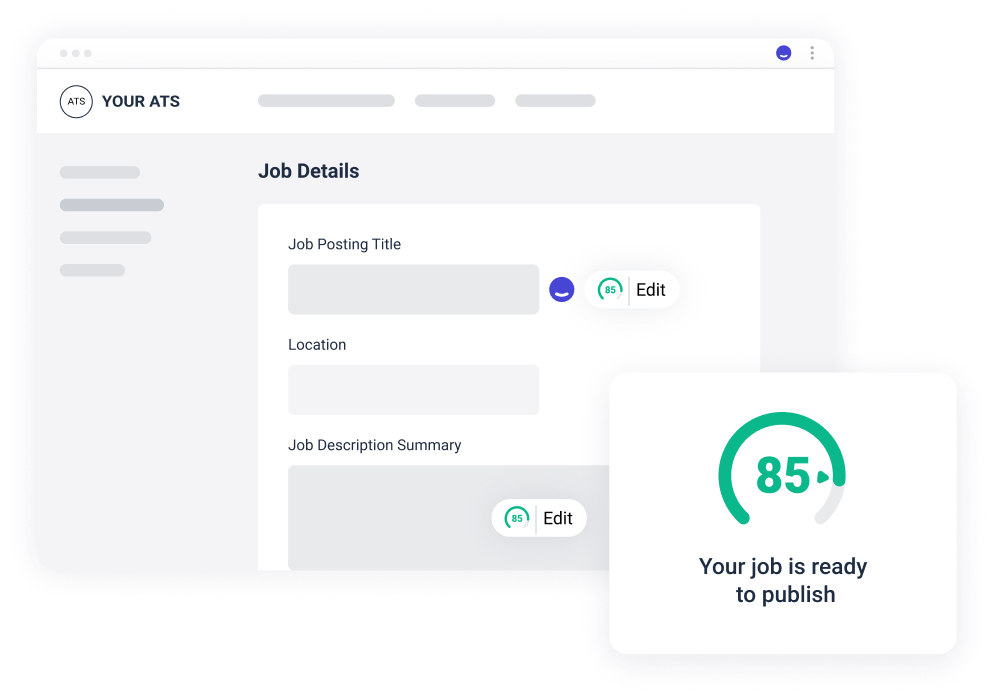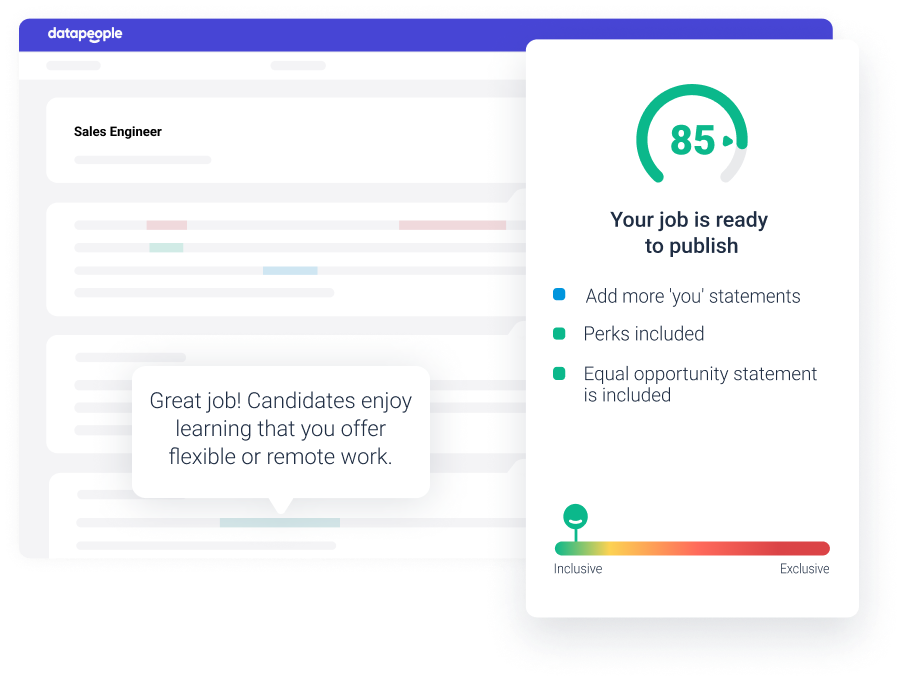 Put your best employer brand foot forward
With today's hiring challenges, the last thing you need is an inconsistent or unattractive employer brand. With our web browser overlay, rest assured that job seekers have a positive first impression of your brand. Our market-calibrated guidance, lockable templates, and reports allow you to control your job postings (and brand) at scale.
BUILD STRONGER CANDIDATE POOLS
Write inclusive jobs that welcome all qualified candidates
Unconscious biases that creep into job postings can have a negative impact on your candidate pool. That's where the Datapeople Anywhere web browser overlay comes in. We ensure that your job posts are free of sexism, racism, tokenism, ableism, ageism, nationalism, religious bias, and elitism – ensuring that qualified candidates of all backgrounds feel welcome to apply.