LANGUAGE ANALYTICS FOR RECRUITING EMAILS
Bring clarity to candidate outreach
Compose and share email messages that candidates would appreciate.
Write thoughtful candidate emails
Get instant feedback and guidance on how to write better candidate email messages.
Put the candidate experience first
Increase your chances of making a connection by writing considerate messages.
Make it easy for candidates to respond by showing respect for their time and attention.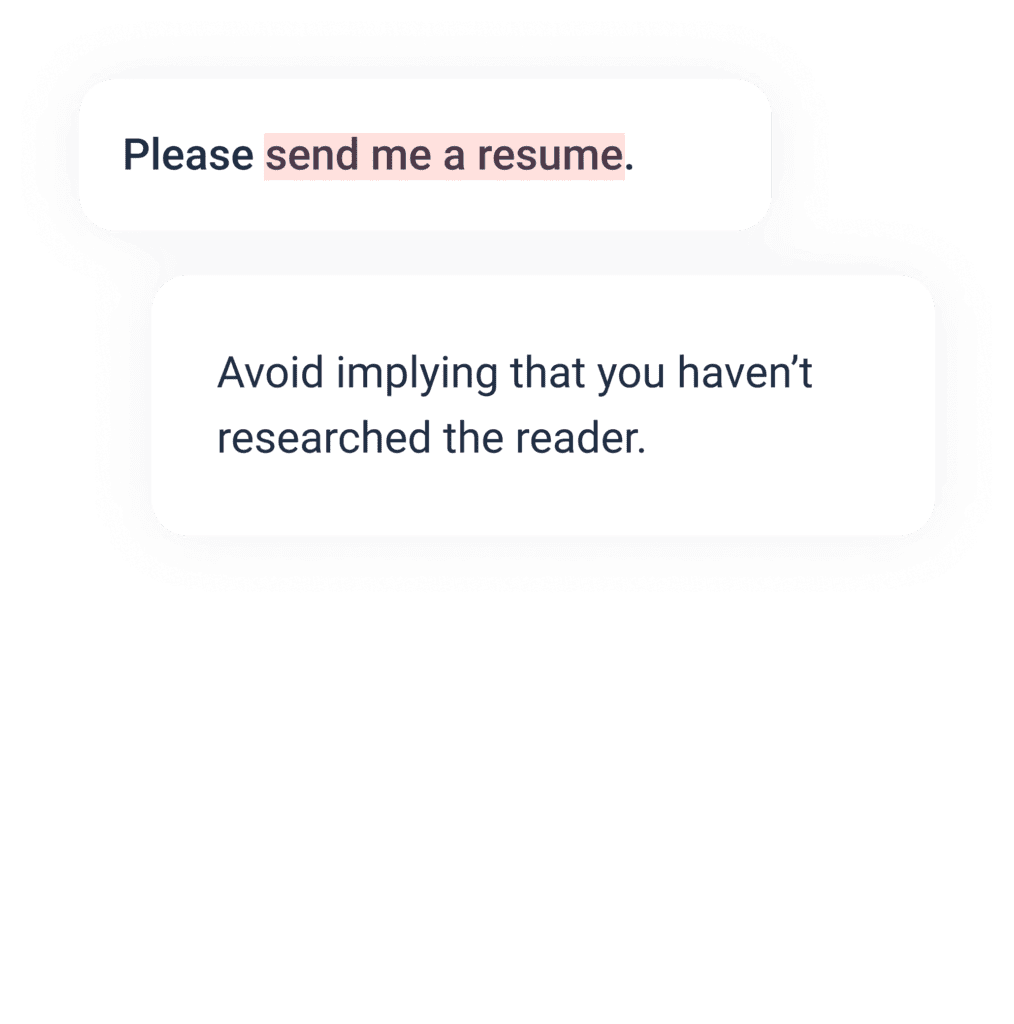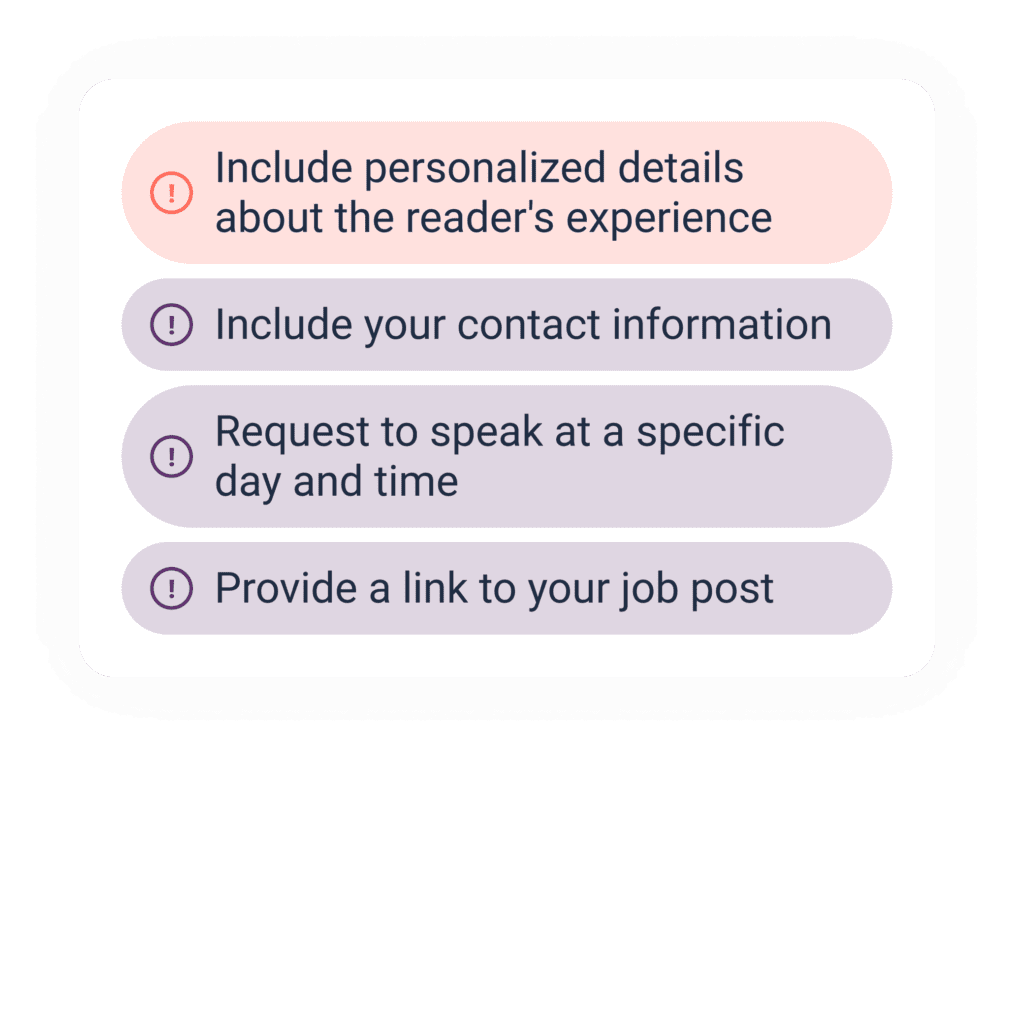 Don't forget the essentials
We can all be a little forgetful. The Datapeople platform provides dynamic content nudges to remind you to include essential information in your messages.
Ensure that your messages include everything the candidate needs to evaluate the role and get back to you.
CONTENT QUALITY MEASUREMENT
Measure email content quality as you write
See how your email content quality measures up in real-time. It's like having a writing coach right there next to you.
Use our dynamic feedback to find areas to address and follow the editor guidance to make your email messages more clear and effective.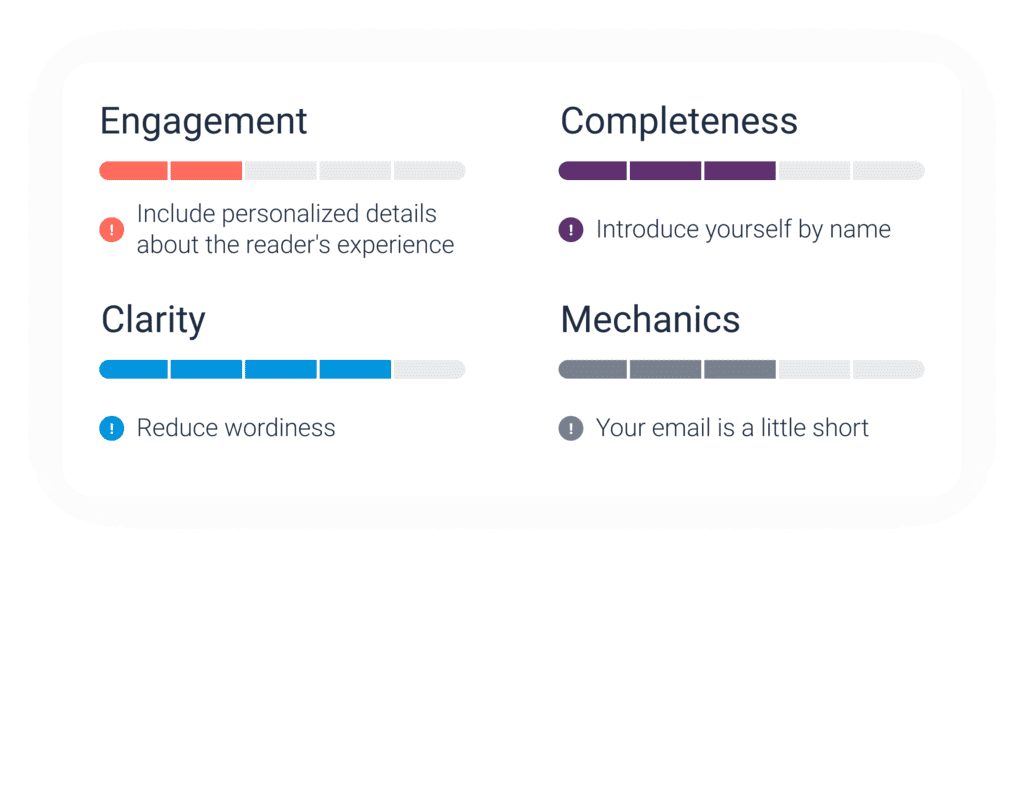 Custom outreach for every candidate
Reach your entire candidate base with thoughtfully written messages and maintain consistency with shared templates.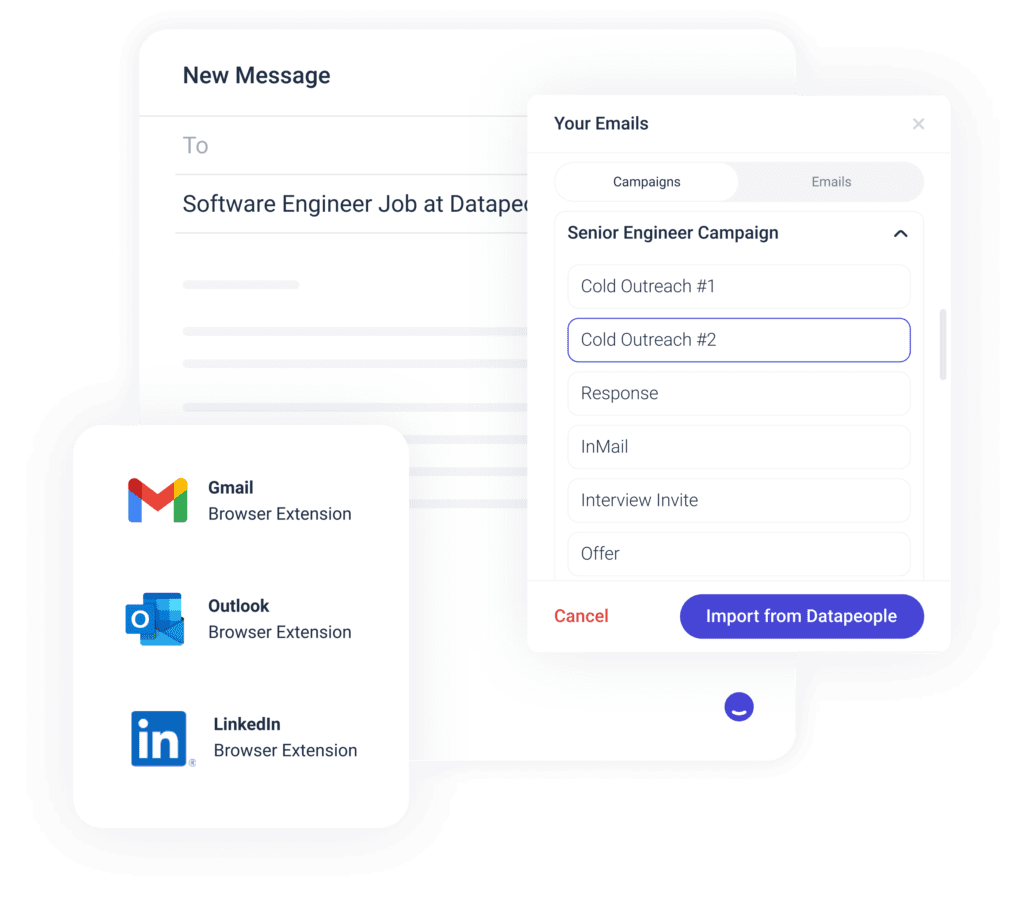 Works everywhere you work
Use our Chrome extension to access campaigns and email templates directly in Gmail, Outlook, and LinkedIn.