JOB DESCRIPTION SOFTWARE​
Easily comply with salary transparency laws ​
Attract more diverse and qualified candidate pools with compelling job posts that also comply with salary transparency laws.
An essential platform in your hiring toolkit
Talent acquisition leaders across the globe use Datapeople to ensure their job posts are compliant, attract stronger candidate pools, and fill roles faster.
TALENT TEAMS OF ALL SIZES USE DATAPEOPLE TO GAIN JOB POST PEACE-OF-MIND​
Datapeople drives outcomes
MORE QUALIFIED CANDIDATES
MORE QUALIFIED FEMALE CANDIDATES
SALARY TRANSPARENCY ALERTS​
Stress less with guaranteed compliance ​
Never second-guess whether your job posts comply with salary transparency laws. Our job description software automatically detects if your job post is missing salary information in a location that requires it by law and alerts your team to add pay details before publishing.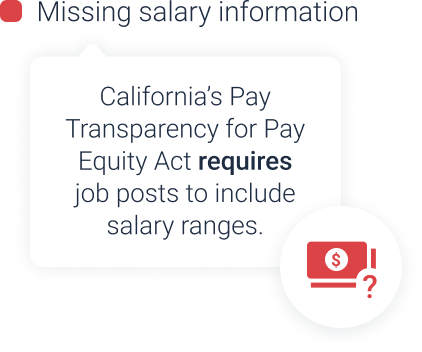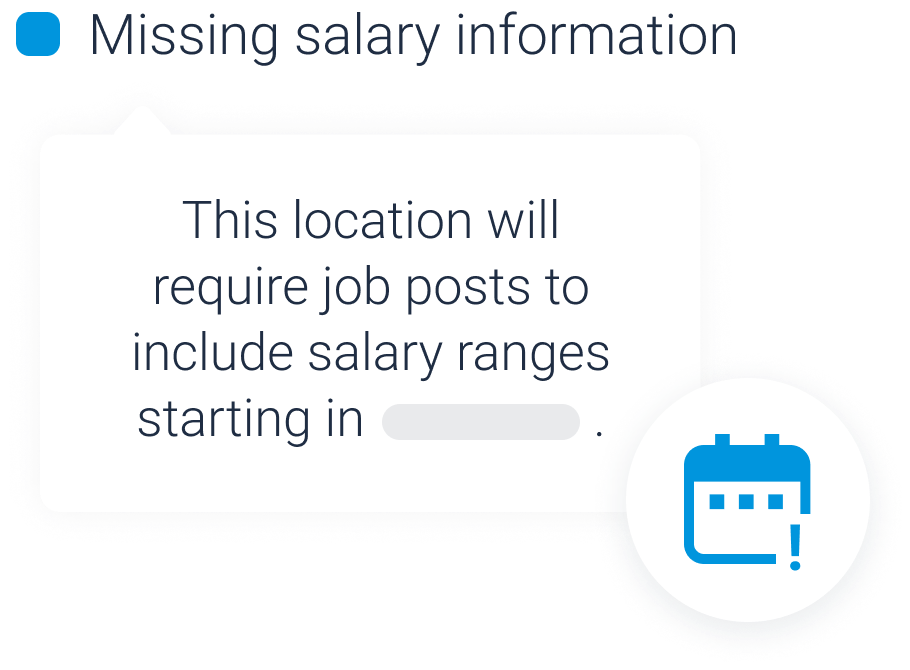 UPCOMING SALARY TRANSPARENCY ALERTS
Don't worry about tracking salary transparency laws. Datapeople alerts you before any new legislation takes effect, so your team can prepare for the change well ahead of time (without needing to do any of the research).
Create your own guidelines​
Include pay details in your job posts regardless of law. If your company sets a pay range policy, our job description software will alert your team to include salary details, regardless of location.