The American Institute of CPAs (AICPA) is a 136-year-old organization with over 1,200 employees dedicated to accounting and finance. In 2017, AICPA partnered with the international Chartered Institute of Management Accountants (CIMA) to become AICPA-CIMA, or The Association. The Association has almost 700,000 members in 196 countries.
Datapeople is part of The Association's first diversity, equity, and inclusion (DEI) initiative. Concise, consistent, and inclusive job ads have opened up the top of The Association's hiring funnel. Meanwhile, standardization has made the hiring process more efficient and quicker overall.
---
The Association's Challenges
According to the talent acquisition (TA) team, The Association didn't have much in the way of diversity initiatives a few years ago.
A move towards DEI
In 2019, The Association's leaders made the decision to focus on DEI. The TA team started by analyzing their selection process, where they could improve it, and what type of tool could help them.
"We've been on a bit of a journey the last three to four years," says Reetu Vallabhbhai, Senior Manager, Global Talent Acquisition.
Job descriptions as job ads
Before Datapeople, The Association published their job descriptions as job ads. Yet job descriptions (the detailed docs that HR uses) don't make great job postings (the succinct docs that TA uses). In fact, job descriptions tend to attract less diverse applicant pools, along with smaller and less qualified ones.
Basically, job descriptions are internal HR docs and should include everything about the job, while job ads are external marketing docs that should include only the information job seekers want to see.
"We had to change our job ads to entice people and tie DEI into that," says Reetu.
---
Datapeople's Solutions
Datapeople offered a way for The Association to open up the hiring funnel by making their job ads more inclusive, consistent, and effective.
Focusing job ads on candidates
Datapeople nudged the team to include more information that job seekers actually want to see (e.g., location, reporting structure, a DEI statement). Datapeople also nudged them to shorten and restructure their ads so job seekers could more easily find that information.
Getting recruiters and hiring managers on the same page
Datapeople offered the reasoning and science behind its guidance, which Association recruiters could use to get hiring managers on the same page with them. (The Association has hundreds of hiring managers, by the way.)
Overhauling existing job ads
When the team first implemented Datapeople, they took down all their live job ads (job descriptions, really) and posted new ones with guidance from Datapeople. After that, they baked Datapeople into the team's workflow.
"It's not just: 'Take a look at Datapeople if you need help,'" Jacki says. "It's: 'You will run your job ad through Datapeople, and we will produce an advertisement based on the recommendations.'"
Adopting the platform painlessly
The team says adopting Datapeople was "really smooth and easy" and didn't take a lot of time or education to get users up to speed.
---
---
Establishing consistency organization-wide
Starting job ads from scratch was negatively impacting efficiency, so the team created a library of job templates in Datapeople. Now, recruiters don't have to chase down messaging, they know their job ads are up-to-date, and they can easily share already-successful job ads.
"It's more efficient for a recruiter," says Reetu. "Now they're not wasting time putting something new together."
But starting job ads from scratch was also negatively impacting DEI, and the templates are helping with that too. Datapeople's own research shows that some content carries strong signals of inclusivity. A DEI statement, for example, significantly increases job seekers' perceptions of a company's inclusiveness. Using templates ensures that an approved DEI statement appears in every one of The Association's ads.
---
The Results
Using Datapeople, The Association is making sure they're attracting as many people from various backgrounds as possible.
Helping do "my little part"
"Our job is to make the funnel as wide as possible from the very outset, to make sure the front door is open," Reetu says. "We truly believe Datapeople is helping us do that."
In fact, it's personal for Reetu. She says that opening the funnel is the biggest piece of the DEI puzzle for her and something she feels proud about.
---
---
Higher click-through rates on LinkedIn job ads
"We had a customer success meeting with LinkedIn a couple of months ago," says Reetu. "And they told us that clicks on our job ads are up 49% year-on-year and job views are up 31% year-on-year."
In other words, The Association's job ads on LinkedIn got a lot more clicks after revamping them with Datapeople.
"We feel like it's directly related to using Datapeople," says Jacki.
Reetu agrees.
"We really do," she says. "We think there's a real correlation between using Datapeople and the success of our job ads. LinkedIn even called out in a presentation to us our 'well-written job advertisements.'"
Succinct, candidate-friendly job ads
When the team first started using Datapeople, their job ads didn't score very well. (Datapeople combines everything TA teams need to know about job content into a single predictive performance score. A score of 85 or higher [out of 100] indicates an inclusive and likely effective job ad.)
"We had scores of, like, 17 when we started," says Jacki. "But now we're averaging in the upper 80s, which is a pretty significant improvement."
More visible employer brand
"We are not an extremely well-known organization," says Jacki. "If you aren't an accounting or finance professional, you may never consider us for a job. Datapeople has helped us engage candidates from all different backgrounds and get more eyes on our organization overall."
Jacki says that carefully crafted, concise, and consistent job ads boost the employer brand and help with DEI. Every job seeker who reads one of The Association's ad receives the same thoughtful, inclusive messaging.
"If it looks like you actually put time into your job posting and care about how it's worded, looks, and flows together, job seekers are going to be more likely to follow your organization and maybe apply for something in the future," she says.
Hiring manager buy-in
Instead of publishing job descriptions written by hiring managers, the team now publishes job ads written by recruiters who work collaboratively with hiring managers. Datapeople guidance informs every job ad and has helped build trust for the TA team among hiring managers.
"One area where Datapeople has given us the most success is making the job ads shorter," says Reetu. "Historically, we've battled with hiring managers over that, but now we're able to quote Datapeople to them, which really helps us in those conversations. We can back up what we want to change and why, if asked. But, honestly, we're past the point of being asked now."
Happy recruiters
"For some recruiters, putting together a job ad isn't their favorite thing to do," says Jacki. "But Datapeople takes some of the guesswork out of the process, and I think they really like using it."
Education
"Datapeople has taught me a few things," says Jacki. "It's helped me with the language I use, making it more personalized and things like that, even when I'm writing something that I can't run through Datapeople."
---
On working with Datapeople
Reetu and Jacki say that working with Datapeople the platform and also Datapeople the company has been a pleasure, from the outset.
"We got a better feel, to be honest, of you as a business [during the sales process]," Reetu says. "There was such a personalized approach and enthusiasm and energy. We weren't just another number, it felt like, which is why we decided to go with Datapeople."
Jacki agrees.
"I have a very strong appreciation for the partnership between The Association and Datapeople," she says. "Like Reetu said, we've worked with similar vendors and vendors for other things, and it just hasn't been as engaging. We enjoy working with all of you."
---
About Reetu and Jacki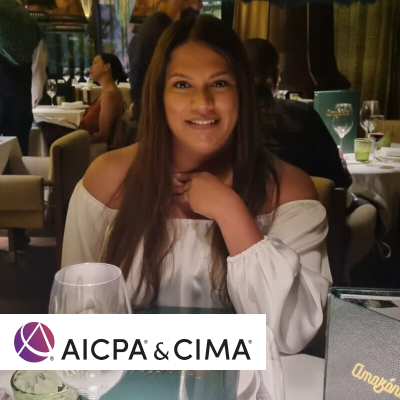 As Senior Manager, Global Talent Acquisition at The Association with over 15 years of experience in the field, Reetu Vallabhbhai oversees the talent acquisition team. She works with senior leaders, hiring managers, and external stakeholders to deliver customized solutions that align The Association's vision and values.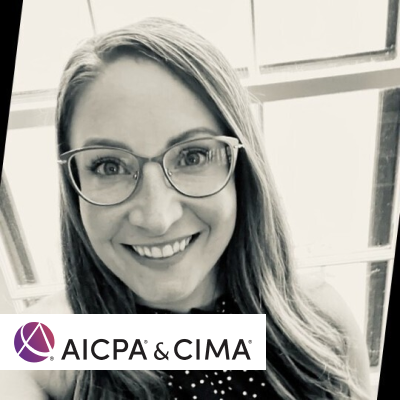 As Manager of Talent Acquisition at The Association, Jacki Miller has over 10 years of experience hiring across the US and globally. She is motivated by building relationships, solving problems, and accomplishing organizational goals.